How to make a chai tincture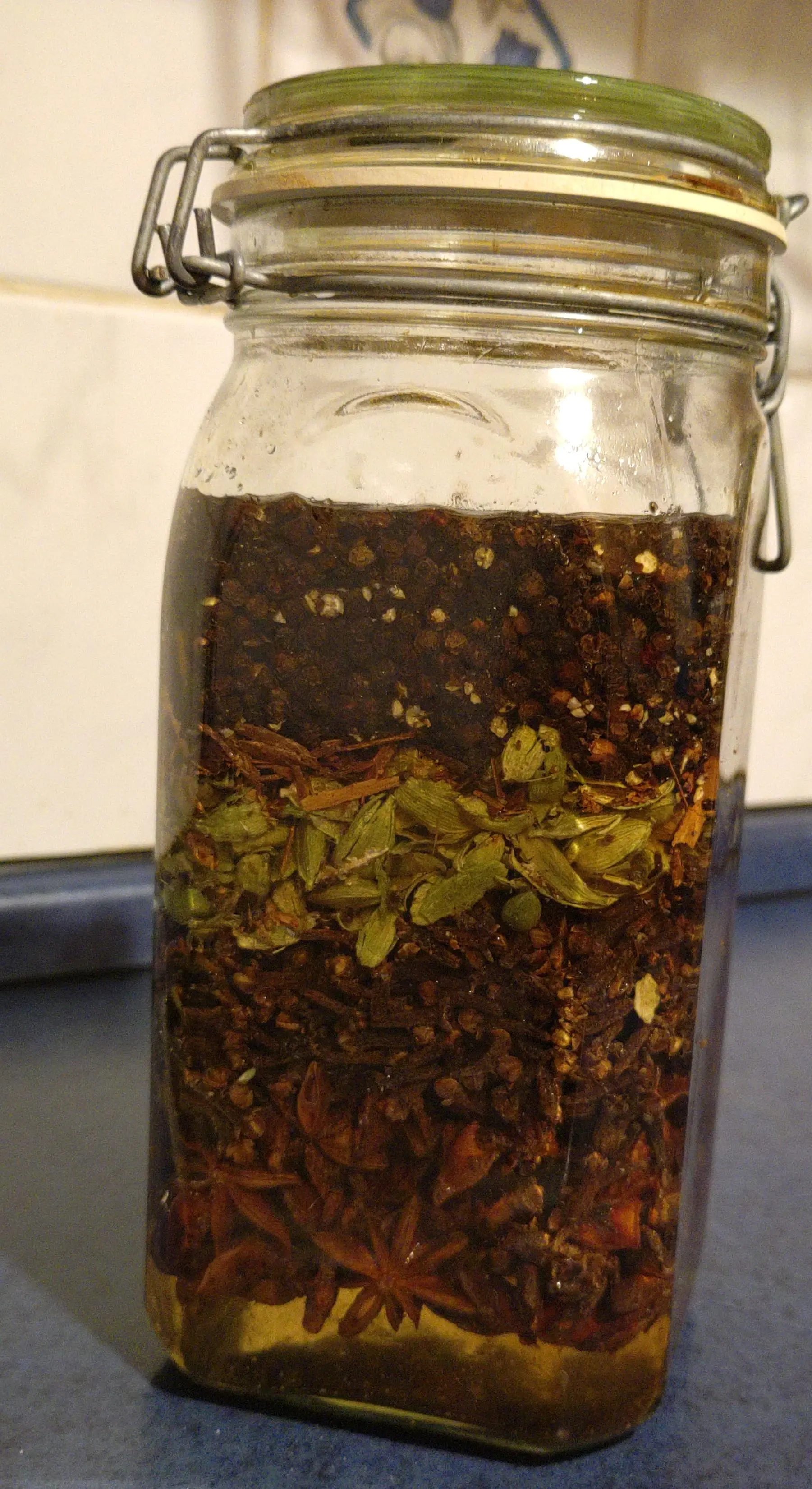 Chai tincture is a way to not needing to brew chai with all the ingredients every time. Instead one just needs to brew the black tea portion of the original recipe and add a couple teaspoons of the tincture.
Tools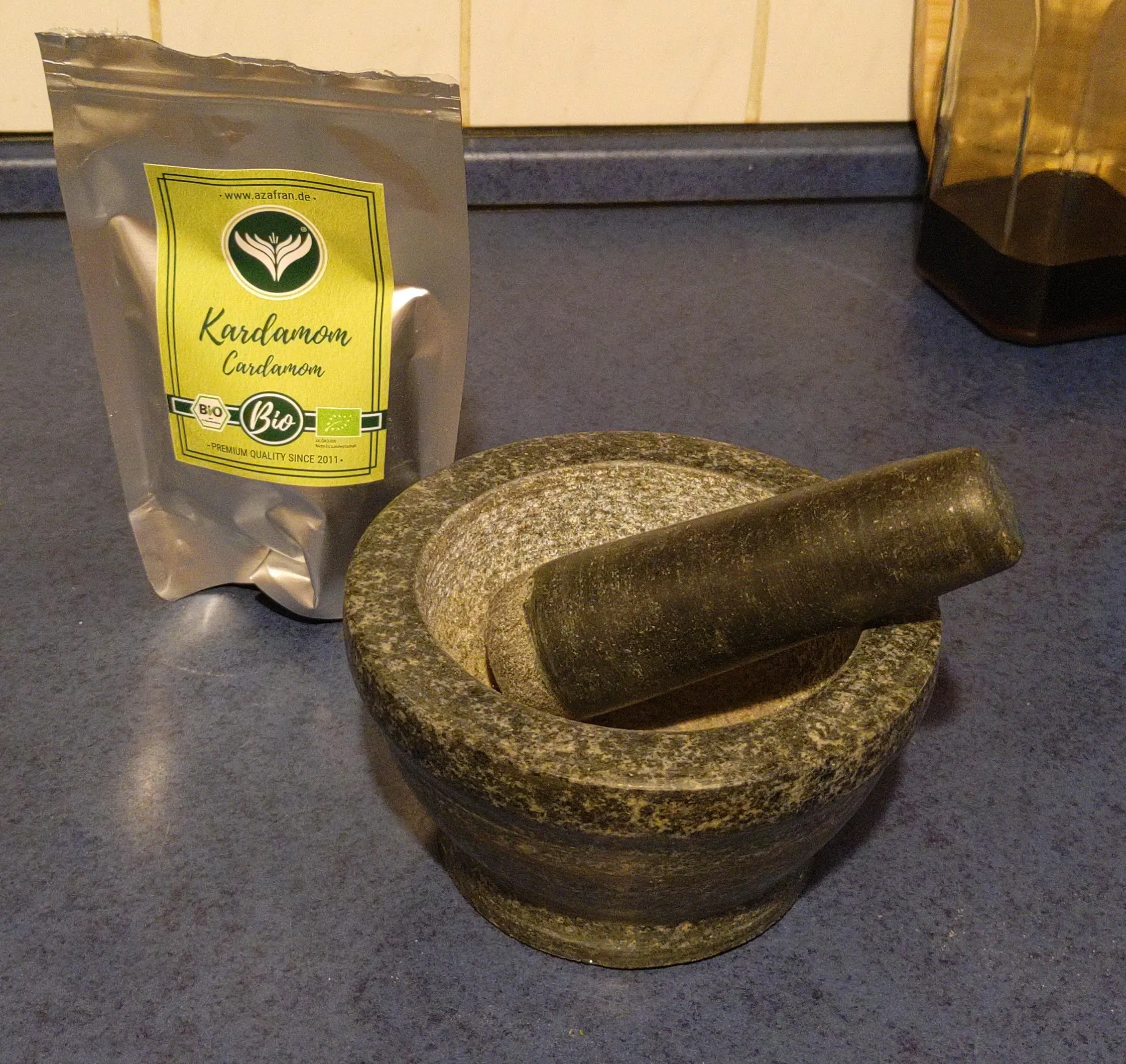 measuring cup
mason jar
mortar and pestle
Ingredients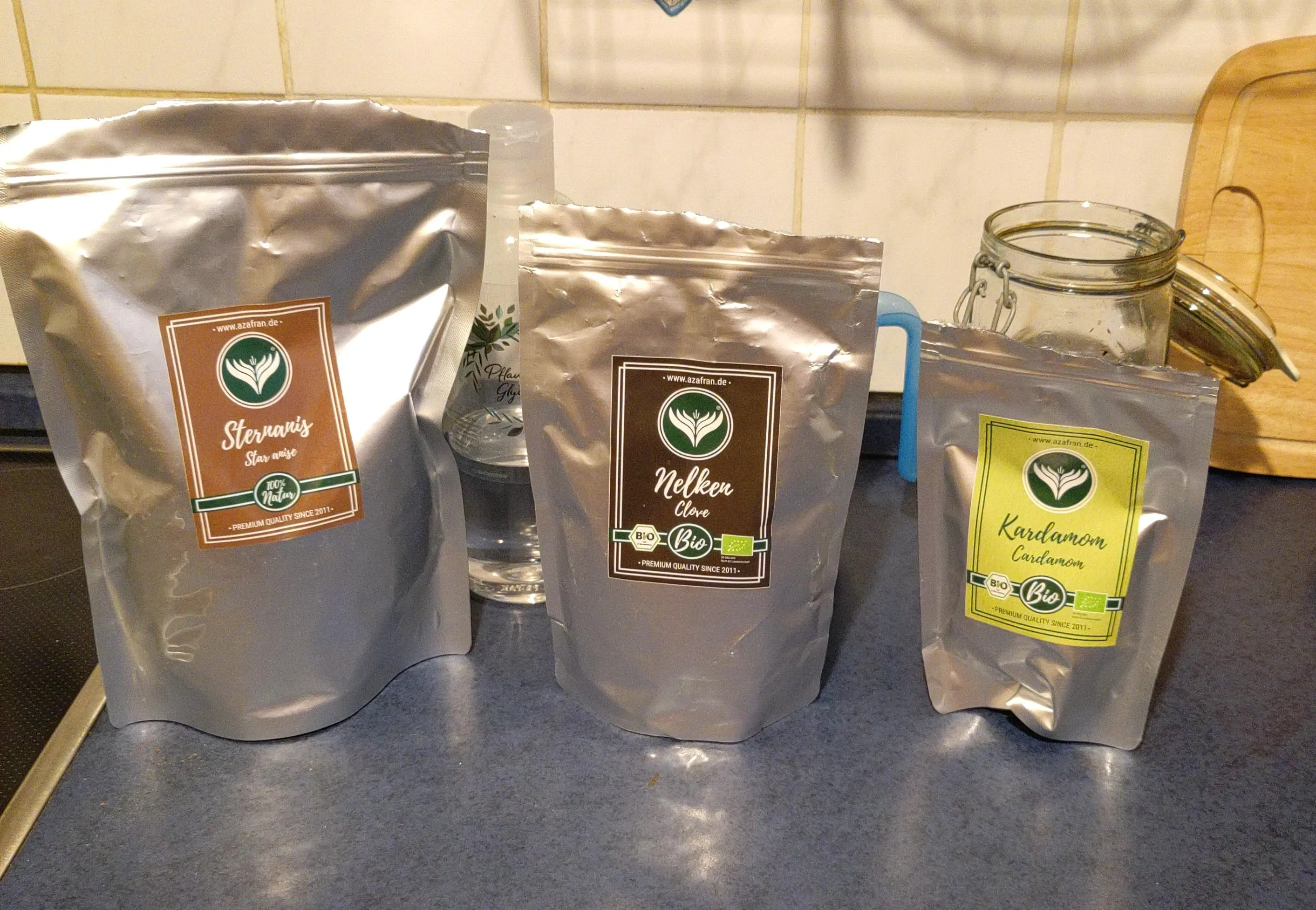 50g crushed cardamom, equivalent to 100g of volume flour
80g whole star anise, equivalent to 200g of volume flour
80g whole cloves, equivalent to 100g of volume flour
100g crushed pepper corn, equivalent to 100g of volume flour
2-3 crushed cinnamon Ceylon sticks
500ml vegetable glycerin
350ml water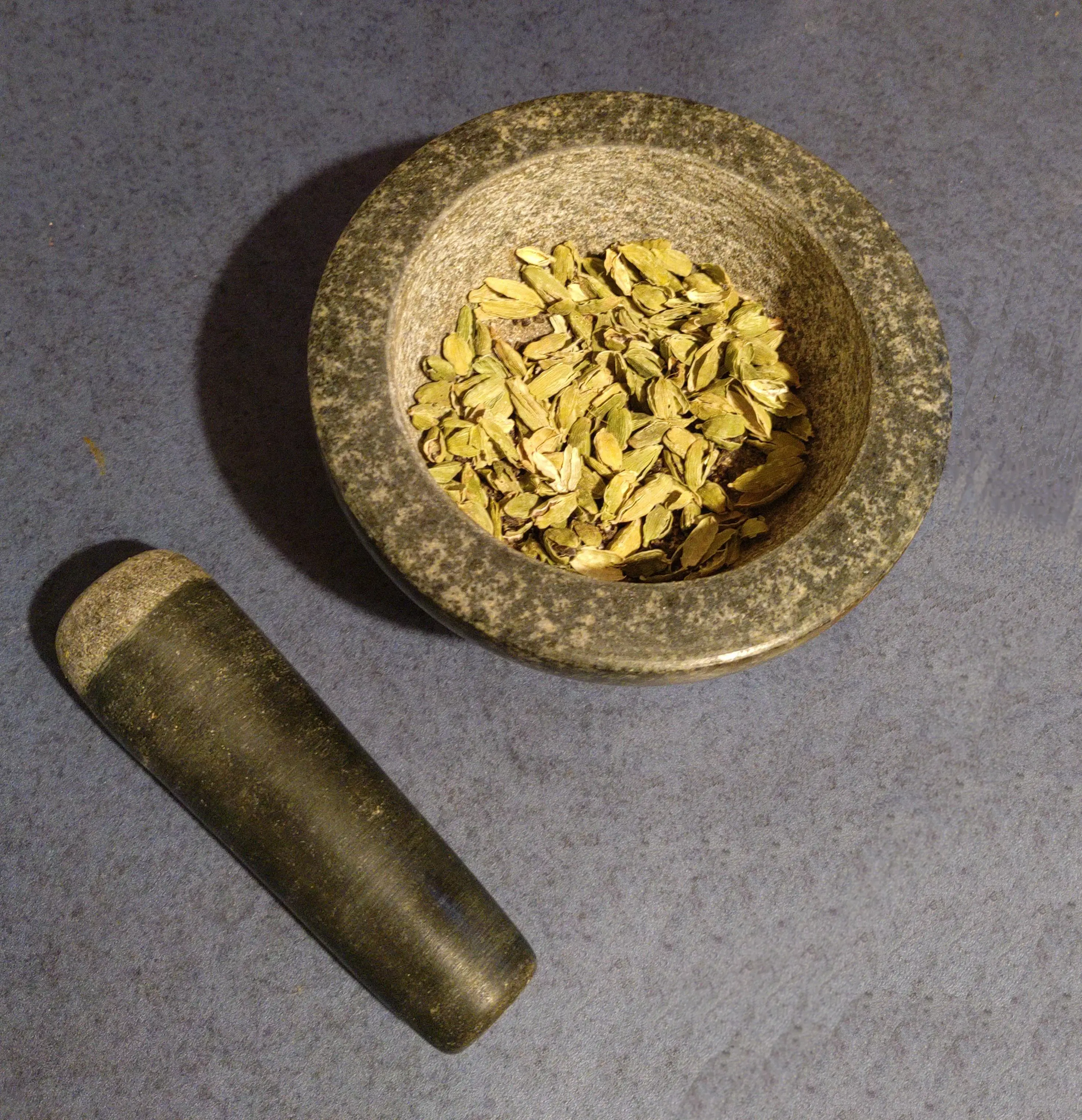 Remark: the ratio glycerin:water should be lowest of 3:2
Instructions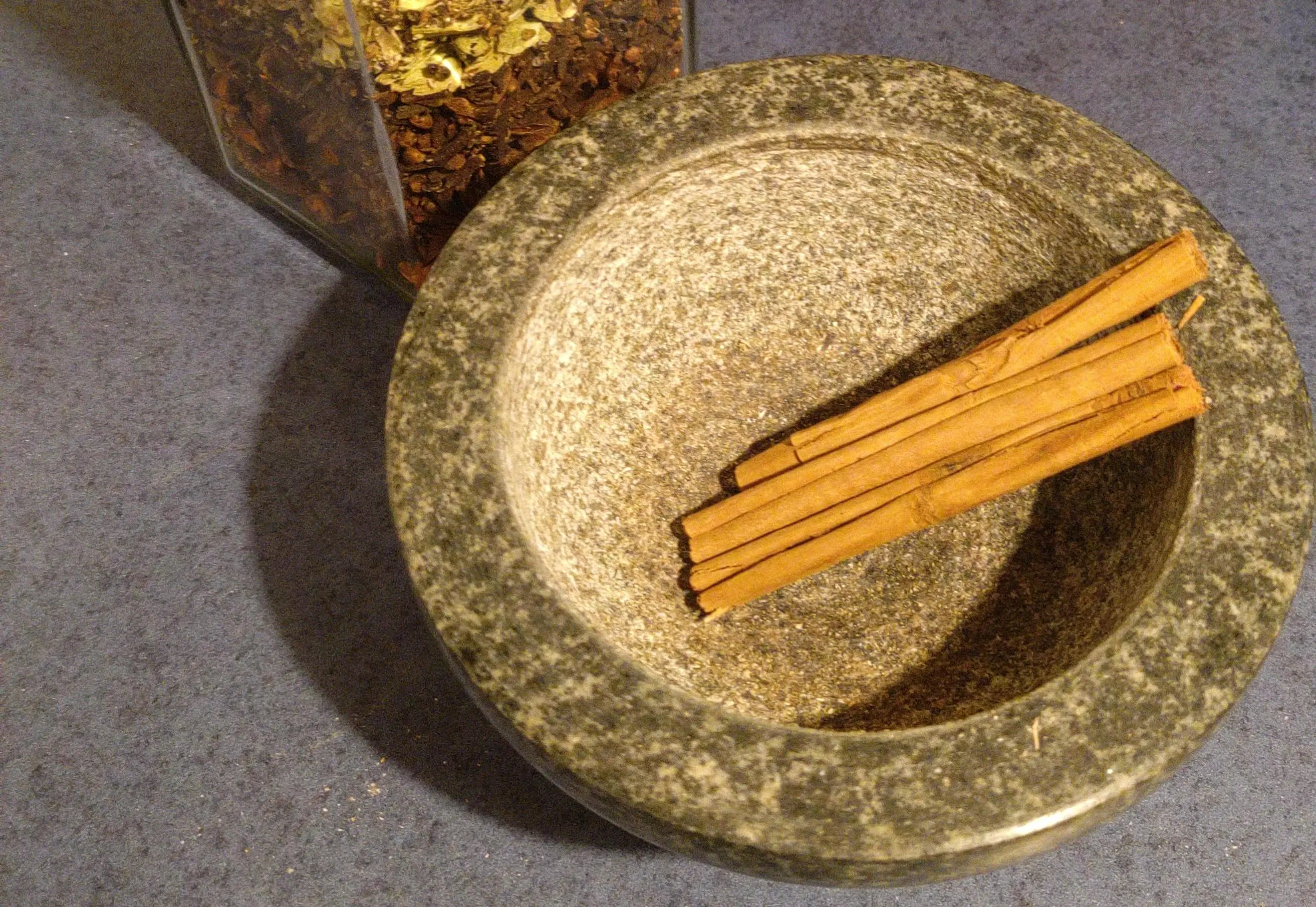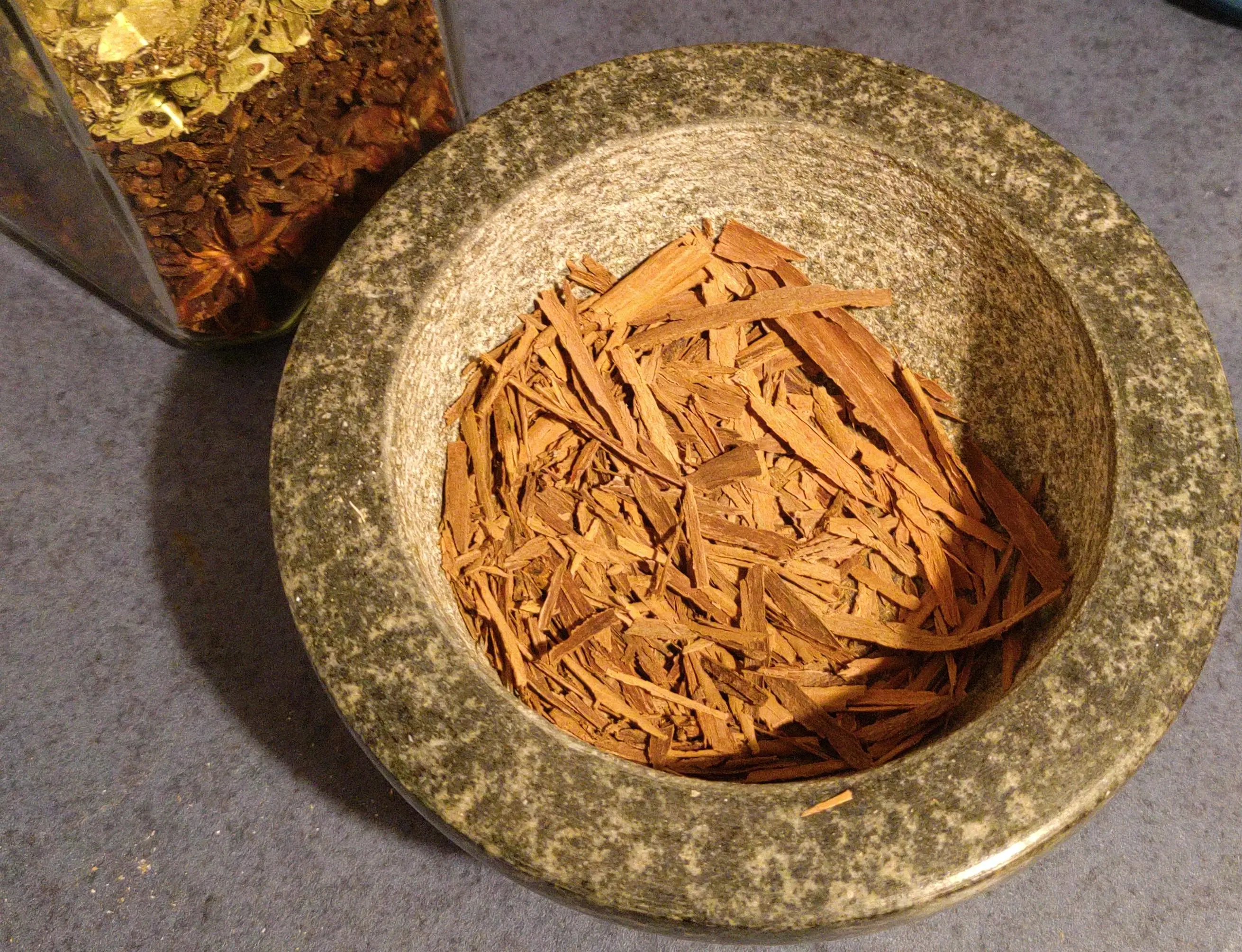 Crush and/or place the ingredients into the jar
Mix water with glycerin and then pour over the herbs. Top off the liquid, so that all herbs are covered to prevent spoilage.
Close the jar and store in a cool dark area for at least 6 weeks.
Make sure to shake the mixture at least once daily.
After 6 weeks, open up the mixture and sieve it. Then store the mixture in a dark glass container and can last at least a year.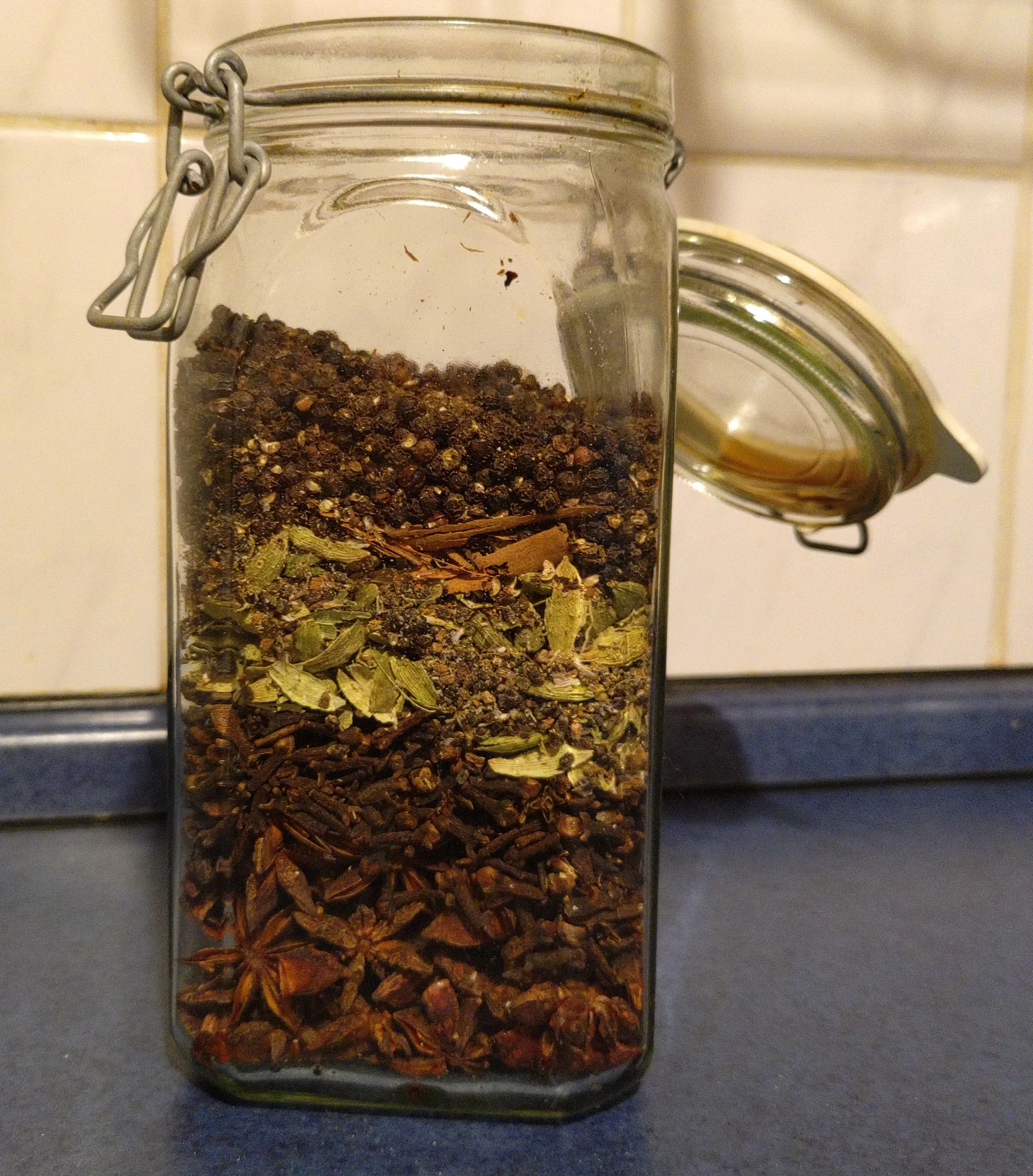 Hint: Make sure to label the tincture. Either use best by or filled date.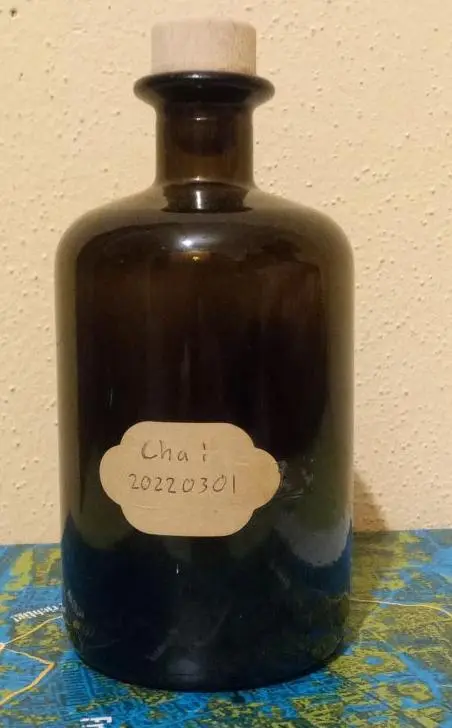 Alternatives
One can use at least 40% alcohol instead of glycerin and a minimum ratio of 1:1. The storing period will be shortened to 3 weeks.
What to do with the leftovers
Traditionally one used the herbs for a second batch or even third batch.
Create a cold brew or tea. Best to prep a day prior with a black tea cold brew and then use it for the herb mixture brew. Either option here will create an intense sweet chai tea.
How to use
Get some black tea either as cold brew or hot tea.
If hot, let it cool down somewhat and add about a teaspoon per cup.
Further thoughts
If one plans to drink 2-3 cups per day about 500ml of the tincture will last a month. Thus to plan ahead, it best to start the next batch as soon as the previous batch was harvested.